The Foundation's Board of Trustees has approved a Code of Conduct which must be followed by all members of the Foundation, including its governing bodies, management team and other employees. All volunteers who take part in the Foundation's projects and activities must abide by the Code of Conduct, which beneficiary entities, collaborators and donors must also take into account.
The annual report identifies the main activities carried out and the number of beneficiaries, along with our partner institutions and companies during the year.
All assets and resources of the Professor Uría Foundation come from private benefactors.
The 2019 annual accounts were audited by Deloitte and filed with the Registry of Foundations of the Ministry of Justice.

In 2020, the Spanish Committee for Refugee Aid (CEAR) named the Professor Uría Foundation a "refuge organisation" in recognition of our volunteers' work in protecting the fundamental rights of asylum seekers in Ceuta and Melilla.
The Financial Times Innovative Lawyers Awards 2020 have recognised the Professor Uría Foundation and Uría Menéndez for their pro bono work in the "Ödos" project, a network of organisations striving to provide comprehensive care and assistance to vulnerable women and their children who make it to Spain in small unseaworthy boats.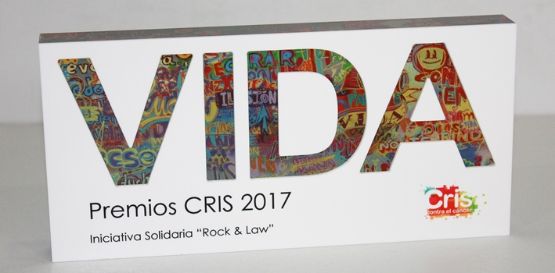 The charity concert Rock & Law, of which the Professor Uría Foundation is a sponsor, was awarded the 2017 CRIS Prize for the community initiative category, in recognition of its support for research into childhood cancer.
The ASEM Federation granted the Professor Uría Foundation one of its ASEM 2015 Awards in recognition of its solidarity with the ASEM movement and its contribution towards improving the quality of life of those living with neuromuscular conditions. The presentation of the award took place in Vigo on 24 October at the closing of the 30th ASEM Congress.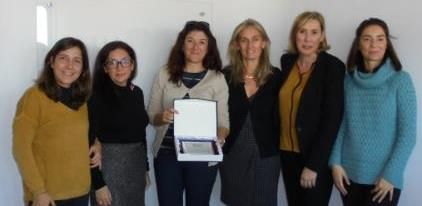 The Professor Uría Foundation was awarded the Citizen Award 2014 "in recognition of its commitment to and supporting of its educational work in public schools, prisons, immigration centres and employment centres, with the aim that the law be perceived and respected as an instrument for peaceful coexistence."
The Professor Uría Foundation, with the aim of achieving its objectives as established in its strategic plan, has collaboration agreements in place with the following bodies:
Asociación Infant
Associaçâo Mais Proximidade Melhor Vida (AMPMV)
Fundación Esfera
Fundación Soñar Despierto
"la Caixa" Banking Foundation
Spanish Committee for Refugee Aid (CEAR)
Spanish Committee Foundation of the United World Colleges
Spanish High Commissioner for the Fight Against Child Poverty (ACPI)
The Prado Museum
The Valencian Regional Government
In 2020, Epigram Technologies, Latorre y Asociados Consultoría, Roland & Douglas, Simba Toys España, Tirant lo Blanch, and Vázquez Alonso Graphic Services collaborated with the Foundation in various ways in pursuit of its objectives.
The Professor Uría Foundation expresses its gratitude for their generous contributions.