Chair
José María Segovia Cañadas

Trustees
Tomás Arranz Fernández-Bravo
Luis de Carlos Bertrán
Cristina de Parias Halcón
Agustín González García
Carlos López-Quiroga Teijeiro
Cristina Manzanedo Negueruela
José Alberto Navarro Manich
José Pérez García
Cláudia Reis Duarte
Juan Reyes Herreros
Joana Torres Ereio
Dionisio Uría Ronsmans
Mariona Xicoy Cruells


Administrative and Project Support

Administrative and Project Support

Secretary to the Board of Trustees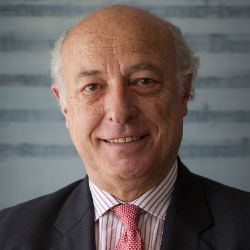 Message from the Chair
Thank you very much for visiting the Professor Uría Foundation's website. As Chair it is a pleasure for me to welcome you.
The Professor Uría Foundation, now approaching its 20th year, was created by Rodrigo Uría Meruéndano and Uría Menéndez Abogados (a law firm that he directed at the time) to honour the memory of his father, the great jurist Rodrigo Uría González, and as an expression of the firm's founding partners' commitment to charitable work.
Our mission is simple: to place the Foundation's resources at the service of the most vulnerable and in need, with a particular focus on infants, youths, immigrants and prisoners. To this end, the Foundation works with volunteers, mainly recruited from within Uría Menéndez. I would like to take this moment to sincerely thank all the volunteers who, by placing their knowledge, time and efforts at the service of the Foundation's beneficiaries, are the people truly responsible for making this valuable work happen. May these lines serve as a tribute to all of them, as they are key to ensuring that the Foundation's work can continue.
I must also thank Uría Menéndez for its unwavering and growing financial support, which, together with contributions from a number of outstanding individuals, allow us to undertake many of our projects.
The Board of Trustees that I chair is committed to continuing the Foundation's educational work, whether in public schools, prisons, immigration centres or employment workshops, with the aim of ensuring that the legal system be perceived and respected as an instrument for peaceful coexistence. We are also committed to continuing to coordinate legal advice by Uría Menéndez legal staff to non-profit organisations, as well as to providing financial support to these organisations when it is appropriate and feasible to do so. Finally, we will persevere in analysing, studying and promoting awareness of art law, an area of law deeply rooted in the hearts of our founders, as a token of our affection and respect for them.
We aspire to continue conducting this work as efficiently as possible and with the utmost discretion.
José María Segovia
Chair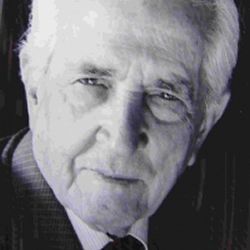 Rodrigo Uría González
Rodrigo Uría González (Oviedo, 1906 - Madrid, 2001) was widely considered one of the leading and most illustrious authorities on commercial law due to his key role in reforming commercial law studies in Spain.
Rodrigo Uría was awarded his degree in law (summa cum laude) from the Universidad de Oviedo in 1927, before going on to receive his doctorate in law from the Universidad Central in 1930. He was appointed professor at the Universidad de Salamanca in 1943 and Universidad de Madrid in 1952, and received honorary doctorates from various other universities. His writings have helped shape various generations of lawyers and jurists, with his Manual on Commercial Law at the forefront of his work.
He held the following key positions and offices during his lifetime:
Director of the Commercial Law Journal (Revista de Derecho Mercantil) from its founding in 1946
Board member of the Bank of Spain
Permanent member of the General Codification Committee
Academic attached to the Royal Academy of Jurisprudence and Legislation
The following are some of his awards and accolades:
Honorary academic of the Academy of Jurisprudence of Asturias
Grand Cross of Alfonso X El Sabio
Grand Cross of San Raimundo de Peñafort
Prince of Asturias Award for Social Sciences in 1990
Professor Uría Foundation
Príncipe de Vergara, 187
Plaza de Rodrigo Uría
28002 MADRID
Tel.: +34 915 870 830
www.fundacionprofesoruria.org
info@fundacionprofesoruria.org
In order to address your query and respond accordingly, the personal data you provide when contacting us will be processed and, when applicable, stored in files for which the Professor Uría Foundation is the data controller. To exercise your statutory right of access, to rectification, to erasure and to object, please be sure to identify yourself as the data subject and send your written request to our offices at calle Príncipe de Vergara, 187, Plaza de Rodrigo Uría, 28002 Madrid, Spain.