Trustees
Ana Alós Ramos
José María Castañé Ortega
Guillermo de la Dehesa Romero
Cristina de Parias Halcón
Rafael Fuster Tozer
Agustín González García
Carlos López-Quiroga Teijeiro
José Alberto Navarro Manich
Gabriel Núñez Fernández
José Pérez García
Ángel Pérez Pardo de Vera
Daniel Proença de Carvalho
Cláudia Reis Duarte
Miguel Satrústegui Gil-Delgado
José María Segovia Cañadas
Joana Torres Ereio
Dionisio Uría Ronsmans
Mariona Xicoy Cruells


Administrative and Project Support

Administrative and Project Support

Secretary to the Board of Trustees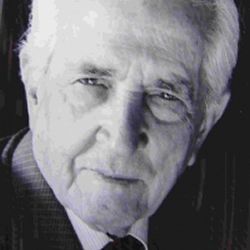 Rodrigo Uría González
Rodrigo Uría González (Oviedo, 1906 - Madrid, 2001) was widely considered one of the leading and most illustrious authorities on commercial law due to his key role in reforming commercial law studies in Spain.
Rodrigo Uría was awarded his degree in law (summa cum laude) from the Universidad de Oviedo in 1927, before going on to receive his doctorate in law from the Universidad Central in 1930. He was appointed professor at the Universidad de Salamanca in 1943 and Universidad de Madrid in 1952, and received honorary doctorates from various other universities. His writings have helped shape various generations of lawyers and jurists, with his Manual on Commercial Law at the forefront of his work.
He held the following key positions and offices during his lifetime:
Director of the Commercial Law Journal (Revista de Derecho Mercantil) from its founding in 1946
Board member of the Bank of Spain
Permanent member of the General Codification Committee
Academic attached to the Royal Academy of Jurisprudence and Legislation
The following are some of his awards and accolades:
Honorary academic of the Academy of Jurisprudence of Asturias
Grand Cross of Alfonso X El Sabio
Grand Cross of San Raimundo de Peñafort
Prince of Asturias Award for Social Sciences in 1990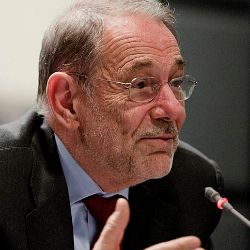 Message from the Chair
It is my great pleasure to welcome you to the website of the Professor Uría Foundation, which it is my honour to chair.
The Professor Uría Foundation was created in November 2005 by my good friend Rodrigo Uría Meruéndano and by Uría Menéndez, to realise their commitment to humanitarian goals and to honour the memory of the illustrious jurist and benefactor, Professor Rodrigo Uría González.
The Foundation is therefore a continuation of the selfless humanitarian and social work carried out by the Rodrigo Urías, both father and son, during their lifetimes. Our Foundation's mission is actually fairly simple to put into words: to place the Foundation's resources at the disposal of the most vulnerable groups of society and those most in need, focusing on infants, youths at risk of social exclusion, immigrants and prisoners.
In going about this mission, the Foundation relies heavily on volunteers, including the lawyers of Uría Menéndez and anyone else willing to collaborate with its activities. I would therefore like to express my deepest and most sincere gratitude and appreciation for all those who have worked with our Foundation over the last ten years by providing their expertise, time and donations to the beneficiaries of our work. Our volunteers are without question the people really behind the Foundation's growing humanitarian work. They are also the best safeguard to guarantee the Foundation's ability to continue taking on new projects.
My commitment, and indeed that of the Board of Trustees, is to continue supporting the Foundation's educational work, whether at public schools, prisons or immigration and job placement centres, in order to emphasise the law's importance for ensuring peaceful coexistence. Our commitment is also to continue supporting and providing free legal advice to non-profit entities dedicated to the betterment of society, while funding an array of humanitarian and social-welfare projects.
In short, we want to continue providing this valuable work with the utmost efficiency and discretion.
Javier Solana
Chair
Professor Uría Foundation
Príncipe de Vergara, 187
Plaza de Rodrigo Uría
28002 MADRID
Tel.: +34 915 870 830
www.fundacionprofesoruria.org
info@fundacionprofesoruria.org
In order to address your query and respond accordingly, the personal data you provide when contacting us will be processed and, when applicable, stored in files for which the Professor Uría Foundation is the data controller. To exercise your statutory right of access, to rectification, to erasure and to object, please be sure to identify yourself as the data subject and send your written request to our offices at calle Príncipe de Vergara, 187, Plaza de Rodrigo Uría, 28002 Madrid, Spain.